Environmental sustainability is a major issue currently facing our world.  The Hospitality Industry has historically had a major impact on our environment due to the use of harmful cleaning chemicals, generation of masses amounts of waste, and high users of power and water. Within our business we have had to look hard at ourselves to see what we can do within our organisation to:
reduce the use of single use packaging
reduce food waste
be more environmentally considerate with our use of chemicals
align ourselves with local and sustainable suppliers
recycle
 Ultimately, our responsibility extends throughout our various kitchens and venues to look after our country and local water ways for the future generations.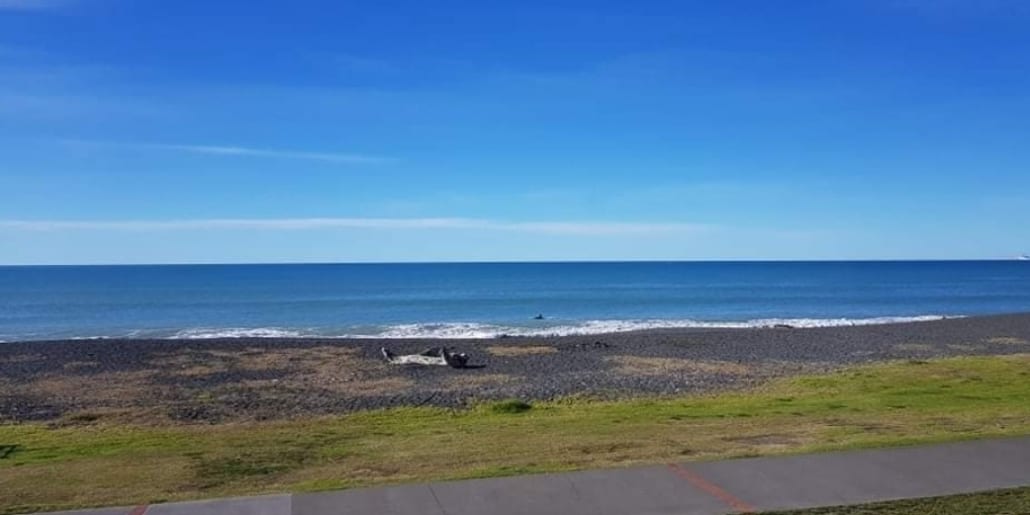 Our Sustainable Venues
Church Road Winery and The Napier Conference Centre are both committed to operating as Environmentally and Socially sustainable businesses. We are proud to be associated with each of these venues and together we can be conscious of our decisions to protect the future of our planet for future generations.
Together with the Napier Conference Centre, we have implemented many Environmentally friendly initiatives to allow us to minimise the impact of our operation on the environment.  These include:
Recycling stations throughout the venue for glass, plastic, paper cardboard and aluminium
Biodegradable cups are provided at tea and coffee stations, as well as porcelain cups and saucers
Organic waste from the kitchen at both the Napier Conference Centre and Church Road is collected by a local pig farmer.
Excess food that is suitable, is donated to organisations including Nourished for Nil and the Women's Refuge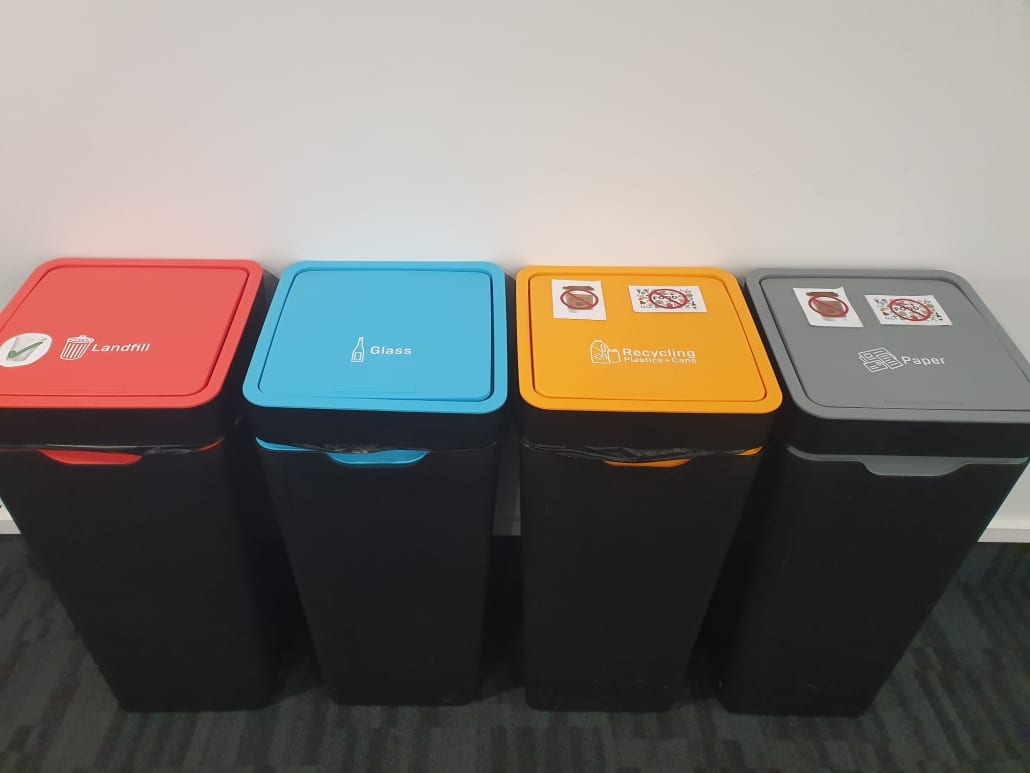 Across our venues, fresh produce such as fruit and vegetables are delivered in crates, which are then collected by the suppliers and re-used to reduce waste
Kitchen cooking oil is refreshed and waste oil is managed by Cook Right who take away used oil, refine and recycle it.
Filter and barista-made coffee and sugar bowls are used to reduce individually wrapped condiments.
Butter is purchased in blocks and cubed for service rather than offering disposable butter sachets
Any chemical products used for cleaning are carefully measured and highly diluted.
A cold water high pressure rinse tap operates in the kitchen to reduce hot water use.
Chemical Waste
Low impact chemicals are used particularly at Church Road where we operate within strict criteria to meet their sustainable and light environmental footprint requirements as outlined in the Pernod Ricard Winemakers Environmental Policy.  There is a non chlorine policy throughout the entire site.  Church Road Winery have a had a particular emphasis on incorporating environmentally friendly and sustainable practices in the working culture of the business.  As an active partner we also align ourselves strongly with the sustainability policies for both of our main contract partners and are happy to operate in keeping with their policies.
The decline in single use packaging
There has been a recent shift within the Conference and Events industry in New Zealand where Conference organisers and Event Managers have looked to communicate a sustainable story to their guests.  Corporate clients are now offering reusable coffee cups at barista stations, and no long accept single use plastic plates, and cutlery.  We have been fortunate to be able to have a significant number of suppliers in the market that offer biodegradable and compostable alternatives for those events where a disposable vessel is unavoidable.
We say no to plastic straws! Plastic straws have a short life span, as they were designed as a single use product that can take up to 200 years to decompose.
The majority of our meat, poultry and seafood is delivered by our suppliers in cardboard.  This is unavoidable in most instances, as the cardboard helps insulate the goods by keeping them cold.  It also prevents cross contamination during transportation.
In our line of work, we go through a lot of beer and wine in glass bottles, and all of our milk comes in recyclable milk bottles. All of which is recycled on a weekly basis.
A focus on the origin of our food
While we can't control how our staff and customers think, we can keep the sustainable message a current part of the conversation with staff and customers at Dish.  On our menus, we are proud to serve ethically grown meat sourced from New Zealand.
A lot of the time our customers want to communicate a sustainable story to their guests.  This is a great opportunity for us to research and learn more about sustainable foods and practices.  We have worked closely with Firstlight Wagyu and Venison for the last 2 years to help communicate their message at their annual" AGM and spring muster".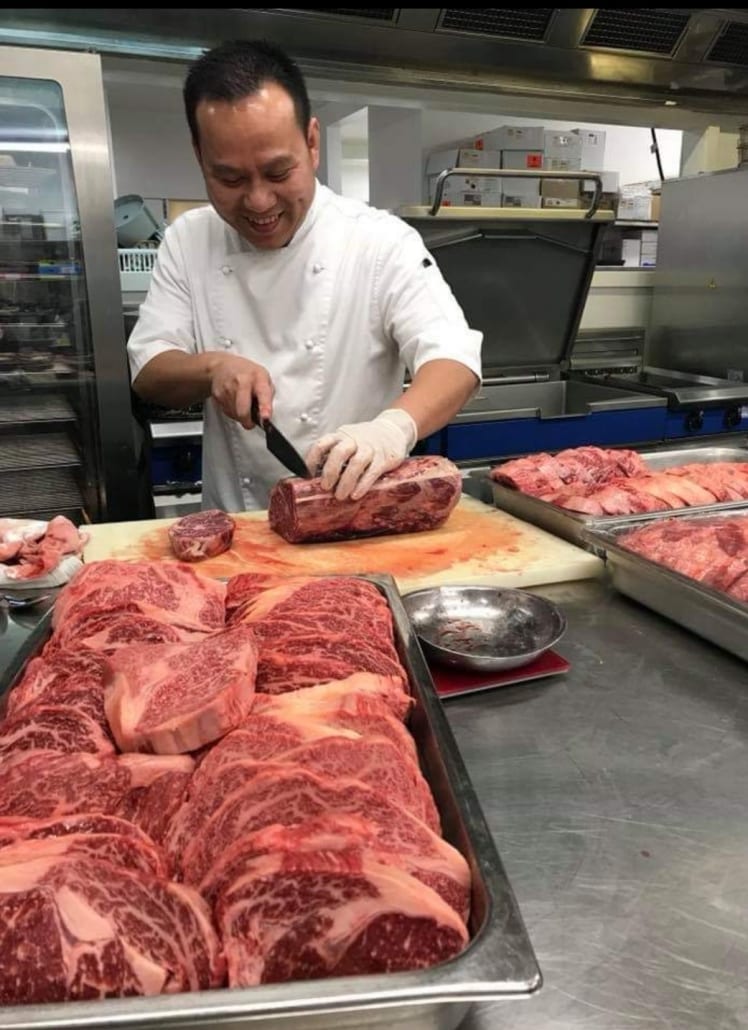 NZ Grass fed beef is considered one of the most sustainable and healthy proteins in the world.   Handling and preparing this special product is a fantastic opportunity for all of our staff to use this sustainable product.                                                                                                                                 
All of our produce is fresh and grown right here in the Hawkes Bay.  We are proud to support local producers when and wherever possible which cuts down on our carbon footprint significantly. 
Sustainability in practice
We were delighted to share our belief in Sustainable produce and waste reduction through our last FAWC event at Church Road Winery where we teamed up with Church Road and Karl Warr (a local sustainable fishing advocate) to highlight a sustainable product.   The theme of the dinner was the "Whole Fish Tail". We were able to create a 4-course menu by using the entire fish – head, gills, skin, fins and tail!
"Nose to tail… how about fin to tail? Come and experience the whole fish and hear how it gets to your plate. Karl Warr will lead you into the world of 'Better Fishing' with tales of sourcing the best locally caught Hawke's Bay fish from his boat 'Chips'. Enjoy five courses created by Dish Contemporary Cuisine. Discover the whole tale with Dish's Jenny Parton, from fin to gill and all that's in between.  Each course will be wine-matched with Church Road varietals by our very own Chief Winemaker, Chris Scott."
The Menu
The Whole Fish Tale – 10th November 2018
Gurnard skin crackers with smoked gurnard, dill and caper cream, pickled cucumber
Crispy fish tails and bones with tomato jam and kimchi mayo
Gurnard head stock "tom yum" with Asian herbs, sprouts, crispy shallots, garlic and furikake
Pan fried gurnard fillets, chickpea cumin and herb salad, green herb dressing, saffron crème fraiche & creoja salsa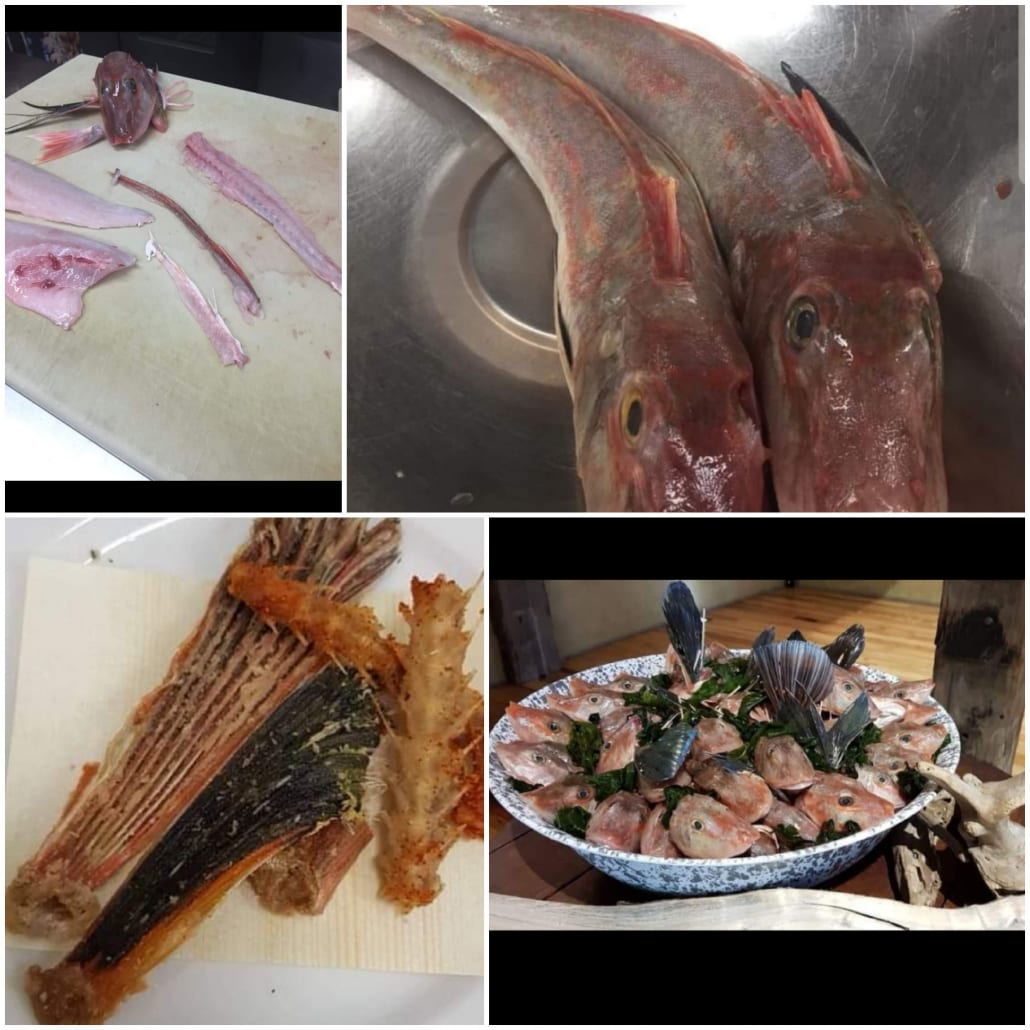 In brief…..
We are delighted that the Napier Conference Centre and Church Road share our belief in sustainable product, and waste reduction; it makes for a very easy relationship when we are all working towards a shared vision.

The Napier Conference Centre has been awarded the Qualmark Enviro-Silver rating as a business that is actively participating in energy efficiency, conservation initiatives, waste management, community activities and water conservation, and we are proud to be aligned with this initiative.
https://www.dishcatering.co.nz/wp-content/uploads/2019/10/Screenshot_20191016-155953_Messenger-002.jpg
521
1041
Haley Worsnop
https://www.dishcatering.co.nz/wp-content/uploads/2019/06/dish-catering-logo_white.png
Haley Worsnop
2023-01-20 23:52:25
2023-02-02 10:05:35
Dish, the Industry and Environmental sustainability