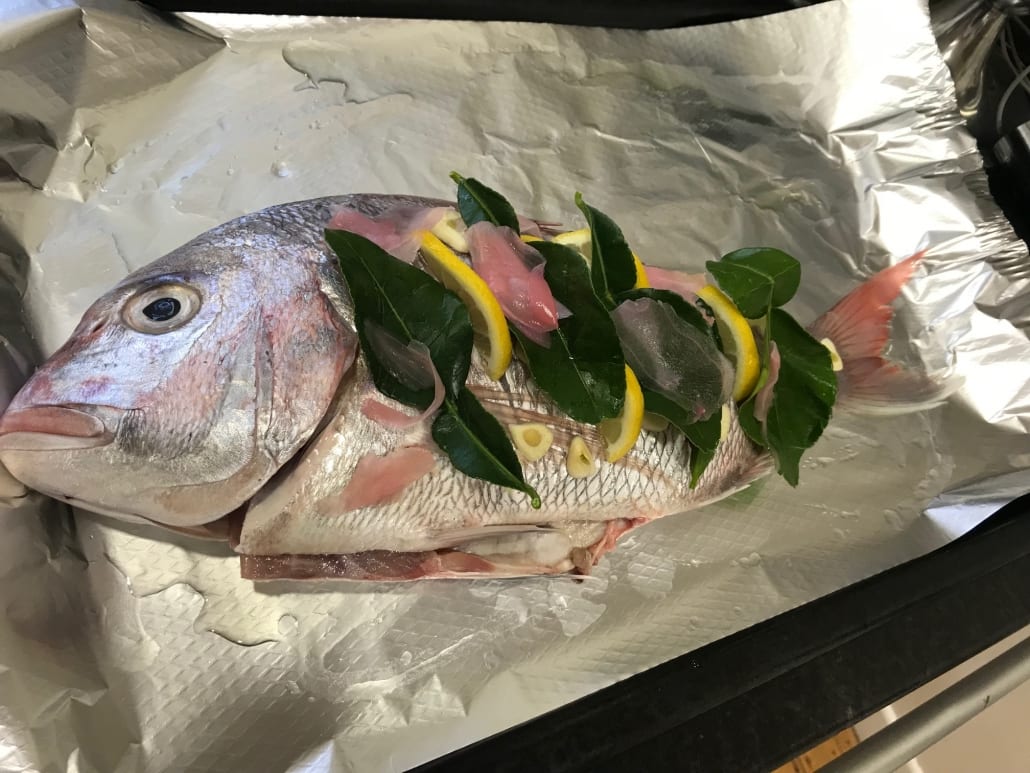 With these beautiful long summer days drawing to an end, many keen fishermen are eager to spend us much time out on the boat before winter sets in. Furthermore, many have exhausted their BBQ repertoire over the past couple of months. For this reason, we felt the need to give some fresh inspiration to the avid fisherman. Here is a great way to enjoy the catch of the day!
Begin with a whole snapper, gutted and descaled.
Oil two large sheets of foil, place the fish on one of the oiled sheets, and place the other sheet of foil over the top, oiled side facing down.  Crimp the edges of the foil to seal.
Cut 3-4 slits in each side of the salmon, fill with half lemon slices, thinly sliced pickled (or fresh) ginger and lime kaffir leaves.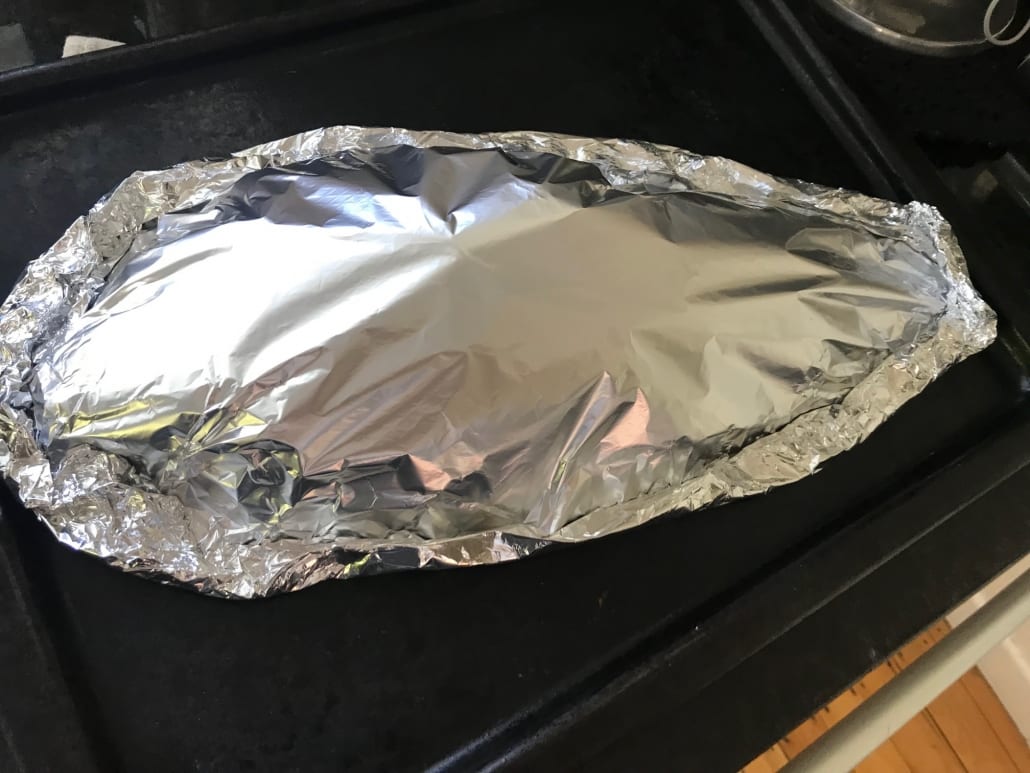 Place the fish on the hot plate in a hooded oven and cook on medium heat for approximately 20-30 minutes.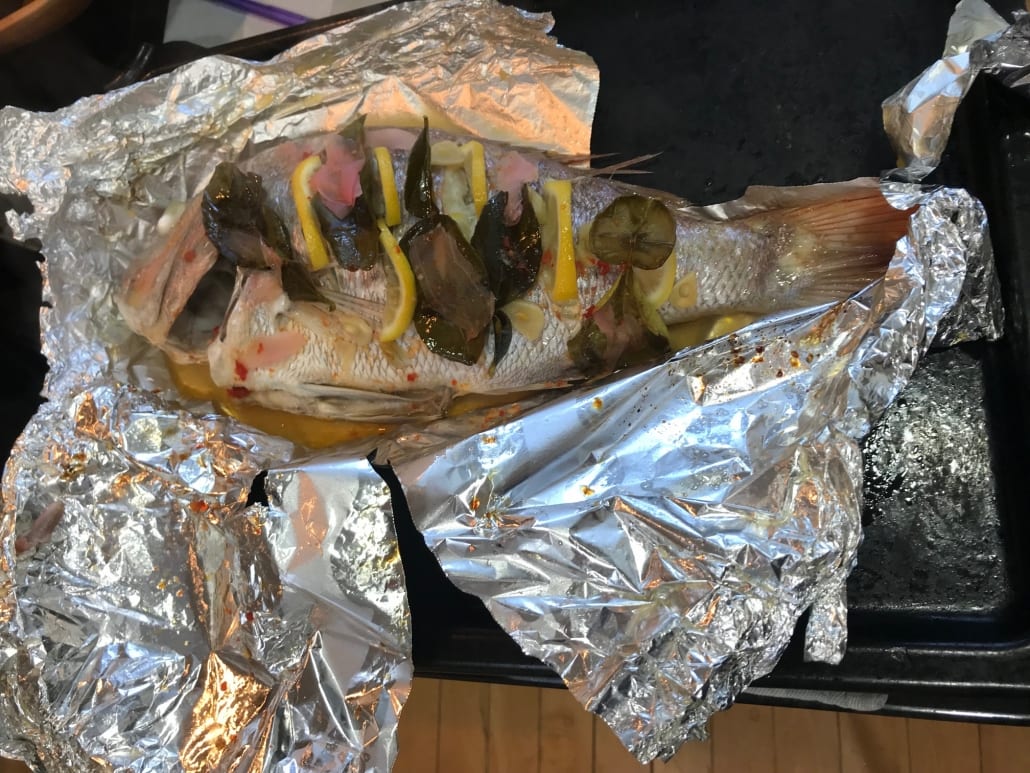 Once cooked, peel back the foil and place the fish on a platter and scatter with coriander.
Pan fry off Asian pancakes (Paratha) until nice and crispy. These can be purchased from most Asian supermarkets.
Prepare accompaniments such as Kimchi, coriander, lime wedges, sprouts, Japanese mayo, sushi rice and Nam Jim dressing.
Nam Jim is Thai for "Dipping sauce". It is the perfect accompaniment to fish as it has the perfect balance of sweet, salty and sour, and is fiery and fragrant. Please enjoy this simple recipe below enlighten your taste buds!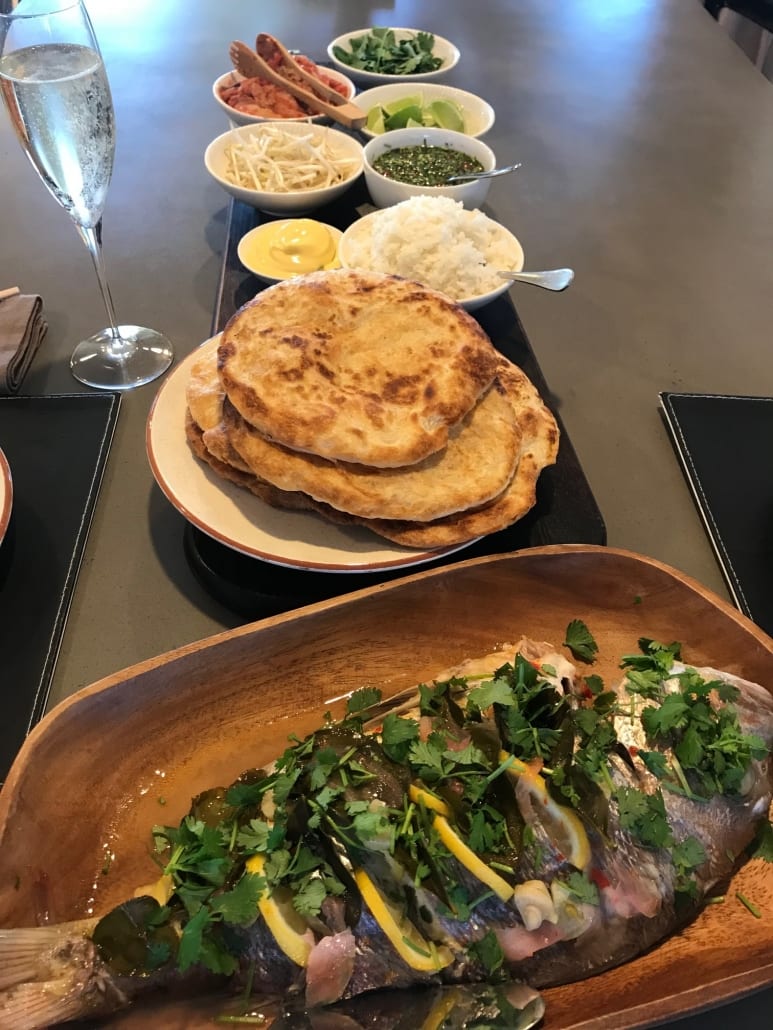 Dress the fish with lashings of Nam Jim, then place fish and accompaniments in the middle of the pancake and fold in half.  Enjoy!
1x red chilli
Recipe for Nam Jim Dressing
1x garlic clove
1x tbsp fresh ginger
¼  cup coriander
150 gr brown sugar
4 tbsp fish sauce
4 tbsp lime juice
Chop chilli finely (remove seeds).  Peel and finely chop ginger, garlic and coriander.  Mix all ingredients together.  Finally, set aside and leave for 12 hours before using, as this lets the flavours develop.
https://www.dishcatering.co.nz/wp-content/uploads/2019/02/IMG_2243.jpg
1512
2016
Haley Worsnop
https://www.dishcatering.co.nz/wp-content/uploads/2019/06/dish-catering-logo_white.png
Haley Worsnop
2022-11-12 18:11:44
2023-02-01 10:25:30
BBQ Whole Snapper